What does enhance coaching do?
This may be the first step you take to enhance your life, career or business and enhance coaching are ready to support you. At enhance coaching, we believe in people. We help with a simple, yet effective three-step approach:
1. Help to identify problems, explore values, inspire vision and focus on success and aspirations.
2. Explore different ways to achieve goals, develop choice and inspire change.
3. Support and motivate to make changes to improve and strengthen skills or well-being.
Why the name 'enhance coaching'?
Coaching helps people utilise their resources by building on abilities and removing barriers. The essence of the word 'enhance' is to improve something that is already there.
---
So how can enhance coaching help?
We can help you find a way forward, choose goals and make progress towards change that is sustainable.
We can help you deal with your specific needs, remove obstacles in your way, and achieve what you are capable of.
You may already feel successful, but a little support can help you to balance your life, future proof it, and build upon your success.
Whatever you may need support with, coaching will consider all aspects of your life to ensure personal growth supports your overall wellbeing. Solutions-based coaching is facilitated learning that can help you with your life, career or organisation.
---
What are the potential outcomes and benefits?
Understanding purpose and what you want

Finding direction and planning for the future

Gaining a better sense of life satisfaction

Increasing self awareness

Taking control of your 'weaknesses'

Changing your lifestyle

Understanding your partner or loved one better

Dealing with change (planned or unexpected)

Becoming more resilient

Getting the most out of a situation

Building confidence and self esteem

Reducing feelings of being overwhelmed

Managing stress

Removing barriers that are getting in the way

Fixing or Managing Something
Building new skills

Mastering existing skills

Improving relationships

Resolving a specific issue

Working through an important decision

Improving work/life balance

Preparing for an event

Achieving the above can sometimes be hard on your own. Being held accountable and talking to somebody who is completely objective and non-judgemental is a level of support that is hard to get from other people in your life. When trying to resolve a problem, grow in confidence or make a change, additional support can go a long way.
Dealing with redundancy

Changing career

Creating a compelling CV

Job searching, branding and networking

Getting better at interviews and negotiating

Making an impact in current or new role

Planning for a happy retirement

Workplace Coaching

Outplacement Support

Leadership Development

Onsite or Remote Life Coach

Group Facilitation

Interim Management or Consultancy

See Organisational Coaching page

Dealing with problems at work or not having enough time to relax at home is hard. Facing redundancy, significant changes at work or a complete change of career can be exciting, but also daunting and worrying. Coaching can guide you through periods of change.
---
What else do I need to know?
We offer face-to-face sessions in Cardiff, UK, but can also welcome clients from all over the world through online coaching, telephone and Skype. Travel can be incorporated into fees for workplace coaching.  
After your free initial consultation, enhance coaching will work with you to create a personal development programme that is tailored to your needs.
Get in touch to book in your free 15-minute consultation.
Learn more about our personal coach Adam Print and the impact he has had on others. Common questions can be found on our Coaching Q&A page.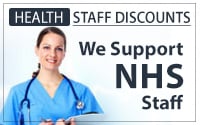 ---
Get in touch
If you would like to find out more about how the support on offer could help you or are ready to get started, please get in touch. You can also follow us on Twitter and like us on Facebook.
---
"It is not the strongest of the species that survive, nor the most intelligent, but the one most responsive to change"
- Charles Darwin
"Take care to get what you like or you will be forced to like what you get"
- George Bernard Shaw