*We are still open and available to support via video call  during this period of isolation and distancing*
What does enhance coaching do?
This may be the first step you take to enhance your life, career or business and enhance coaching are ready to support you. At enhance coaching, we believe in people. We help with a simple, yet effective three-step approach:
1. Help to identify problems, explore values, inspire vision and focus on success and aspirations.
2. Explore different ways to achieve goals, develop choice and inspire change.
3. Support and motivate to make changes to improve and strengthen skills or well-being.
Why the name 'enhance coaching'?
Coaching helps people utilise their resources by building on abilities and removing barriers. The essence of the word 'enhance' is to improve something that is already there.
---
So how can enhance coaching help?
You may have a lack of confidence, self-limiting beliefs, or want to understand more about your values or direction, in order to improve your life. We can help you find a way forward, choose goals and make progress towards change that is sustainable.
You may not feel fully satisfied, facing a change, desiring change, want more choice, or want to take more control of your career. We can help you deal with your specific needs and achieve what you are capable of.
Investing in yourself through coaching at any time can help you to be the best you can be, in the same way as a personal trainer. You may already feel successful, but a little support can help you to balance your life, future proof it, and build upon your success.
Whatever you may need support with, coaching will consider all aspects of your life to ensure personal growth supports your overall wellbeing. Solutions-based coaching is facilitated learning that can help you with your life (personal growth, confidence and well-being), career (work/life balance, CV writing, interview skills, personal job search brand) and business or in the workplace (employee support, performance, outplacement, leadership development).
---
What else do I need to know?
We offer face-to-face sessions in Cardiff, UK, but can also welcome clients from all over the world through online coaching, telephone and Skype. Travel can be incorporated into fees for workplace coaching. Take a look at what services are on offer, the benefits they can provide and the fees involved. Learn more about our personal coach Adam Print and the impact he has had on others. Common questions can be found on our Coaching Q&A page.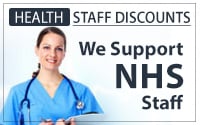 ---
Get in touch
If you would like to find out more about how the support on offer could help you or are ready to get started, please get in touch. You can also follow us on Twitter and like us on Facebook.
---
"It is not the strongest of the species that survive, nor the most intelligent, but the one most responsive to change"
- Charles Darwin
"Take care to get what you like or you will be forced to like what you get"
- George Bernard Shaw